Business context
A Cloud migration activity is carried out to ensure that the IT services of a business can deliver on the business strategy and objectives. Migrations can be complex projects and should therefore be carefully planned with a focus on the business strategy.
Generally, a cloud migration focusses on migrating on-premises ''Legacy'' workloads to the Cloud although it can also refer to a migration from one cloud to another.
Unlike a ''lift and Shift''data centre move, a cloud migration involves the migration of data, applications, and IT processes from one on-site or cloud architecture to another cloud architecture. Migrating applications to new architectures often involves re-engineering of the applications themselves to ensure that they function efficiently in the new environment.
Whilist many workloads can be moved across architectures and will run adequately, real business gains and improvements are seen when the applications are tuned to take advantage of the specific architecture on which they run.
Scalability

– Easily scale capacity up and down with demand.

Cost

– Reduce IT Operations costs

Performance

– Improved speed, accuracy, and user experience

Flexibility

– Access Securely from anywhere on any device from anywhere and on any device you are using
Re-Platforming

– Moving large databases to the cloud is hard.

Data Integrity

– Moving interconnected data requires considerable skill and repeated testing.

Operations

– Maintaining systems operation during the migration can require overlap of live systems.
Our solution
Cloud Migration is far more than just a ''Lift and Shift''Operation
It requires an understanding of business goals and objectives.
It requires ''buy-in''on the part of the entire organization as well as re-training and eduation of staff.
It requires a substantial workload for an already busy IT department (if the transition is to be accomplished internally).
It requires a substantial workload for an already busy IT department (if the transition is to be accomplished internally).
It requires a deep understanding of Cloud services. Security, and infrastructure.
It requires a deep testing and re-testing of applications as they are migrated.
It requires the secure transfer of large volumes of data without loss of access.
Keeping all of this in mind, it is common for businesses to contract out Cloud migration. Or at least involve external expertise to help guide the migration. Our service ensures that:
A Cloud Readiness Assessment and associated GAP analysis is objectively conducted.
Specific recommendations and suggestions for moving forward come from those who can expend the time and energy required to do it right.
Migrations are carried out by experts who understand the risks and pitfalls to avoid.
External analysis informs business decision making helping to obtain business buy-in.
Expertware has developed a 10-step process for cloud migrations that ensures success and aims to deliver true business value in line with the strategy articulated.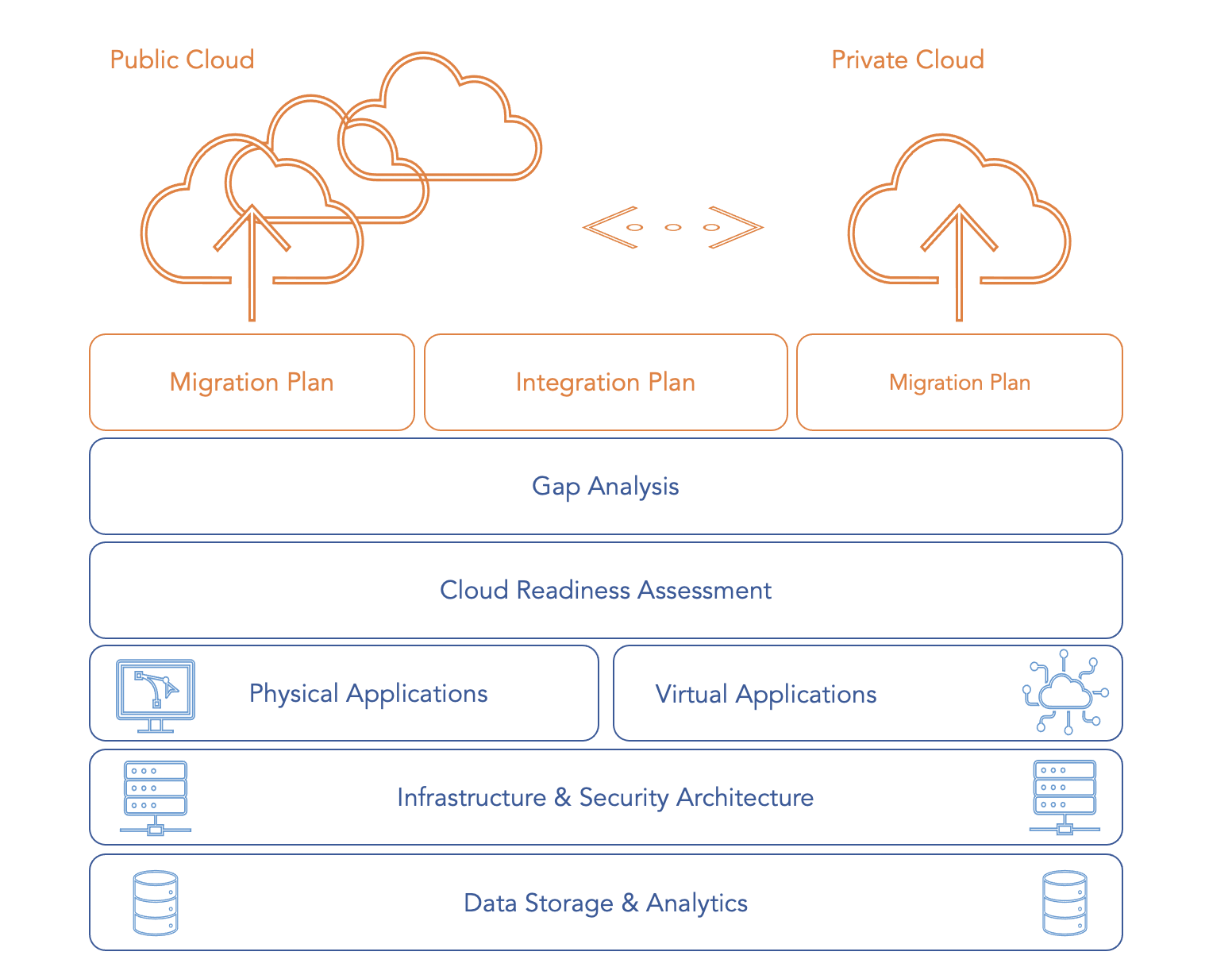 Our experience
With over 15 years of experience in the field of IT architecture and IT managed services, we are confident that we can help more of our customers migrate successfully to public, private, or hybrid cloud solutions.
As a Microsoft Gold partner with multiple accreditations including Cloud productivity and cloud architecture and with a wide range of alliances and partnerships in the cloud and cyber security arenas, we have the understanding and technical skills to deliver solutions that are tailored specifically for your business.
Our integrated operations centre approach ensures that the right skills are available throughout the process and that our skilled professionals will become a true asset to your IT teams.
The Expertware Cloud Migration is an integrated part of our IT management services framework aimed at ensuring our clients use of the cloud is aligned to their business objectives.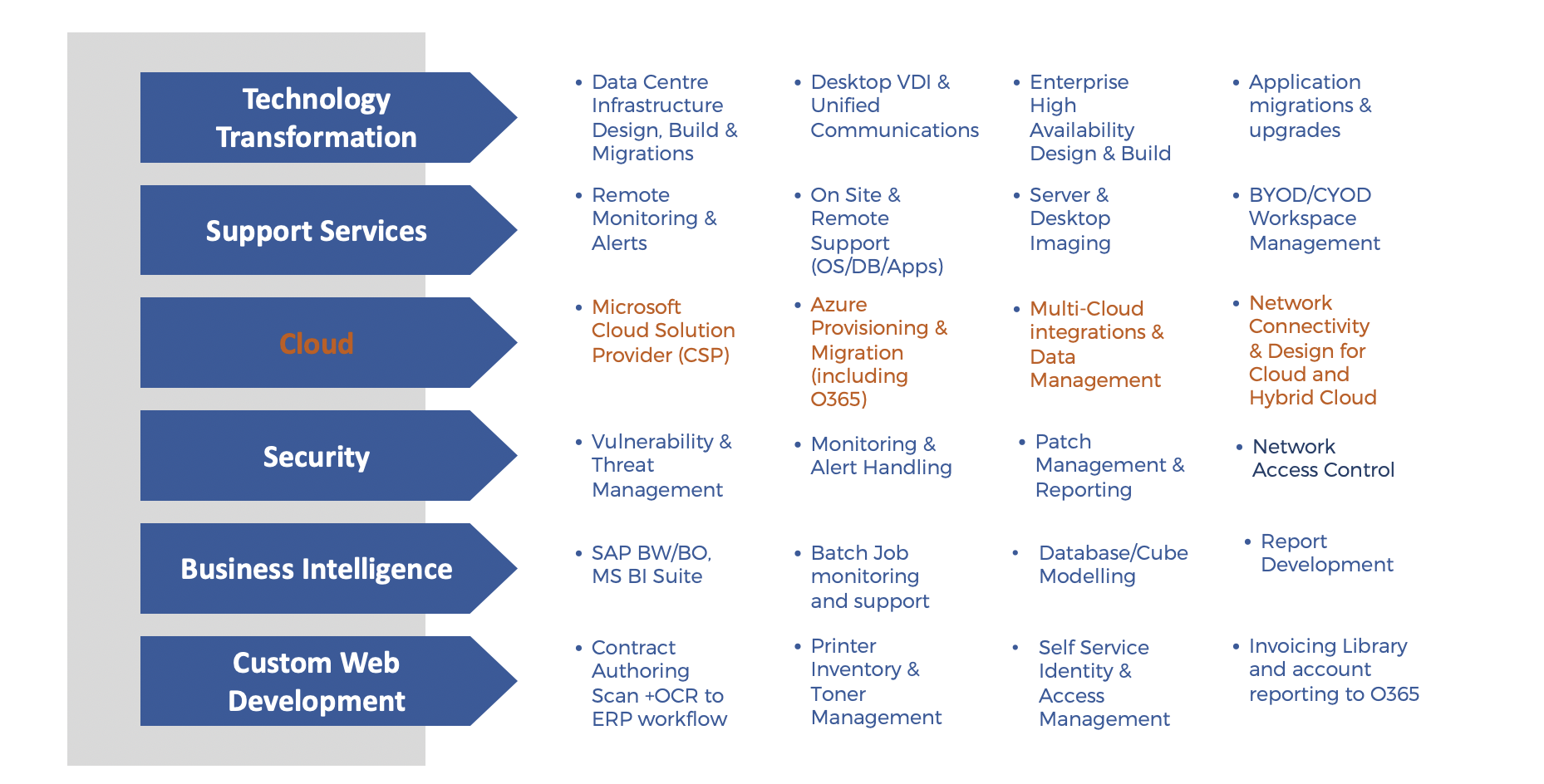 Our added value
True end-to-end management of your cloud implementation from assessment through planning to delivery.
On-going Cloud management services that are tailored precisely to your needs.
Strategic and practical solutions to help you plan and develop your IT solutions.
Cost efficiency combining near shore with on-site resources and eliminating overlapping roles through our integrated operations centre initiative
---
Click on the link below to schedule a call with one of our subject matter experts.

Let's have a talk
Set up a meeting