Business context
Many organizations are looking to migrate their IT to cloud platforms in order to remove distractions from their core business objectives, to simplify their IT management and to increase the flexibility of their business models. In addition to the business process improvements that migrating to the cloud can offer, organizations expect to see cost savings from such a move with average savings in IT costs of around 20% reported. Whilst it is true that businesses Utilising cloud platforms have improved flexibility and lower cost of IT than those using traditional on-premises IT solutions, delivering these objectives requires a methodical approach and a good understanding of the IT and business processes in place.
Our solution
If moving to the cloud is to achieve the expected business benefits, then significant planning is required. This planning must include Organizational readiness, Application readiness, Infrastructure, and Identities readiness.
The Expertware Cloud Readiness Assessment (xPertCRA) includes the analysis of each of these areas and its objective is to create a gap analysis report that will enable accurate decision making and form the basis of a cloud migration plan. The steps involved in the assessment include:
Understanding the business goals and objectives.
Creating an inventory of all applications and workloads.
Creating an inventory of servers, databases, and storage in use.
Creating application dependency maps.
Cataloguing application technologies used.
Categorising applications and determining appropriate transition paths.
Assess migration workloads.
Determine high level migration plans.
The Expertware cloud readiness assessment ensures a deep understanding of each aspect of the client's IT environment allowing a structured migration plan to be created that ensures the business goals and objectives can be attained.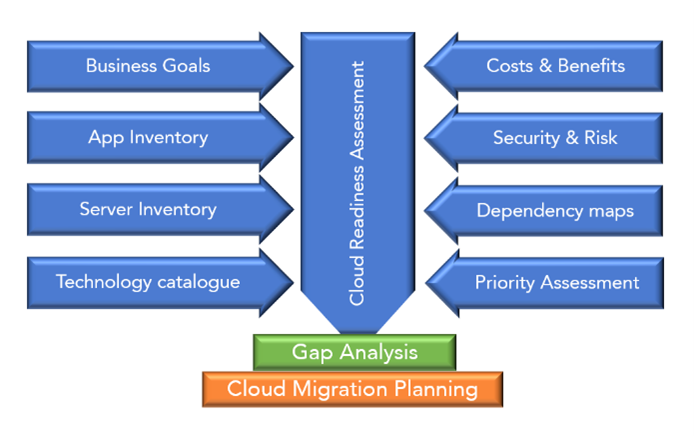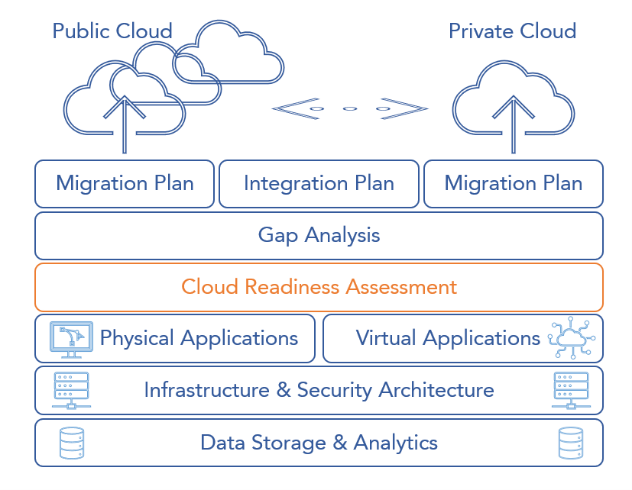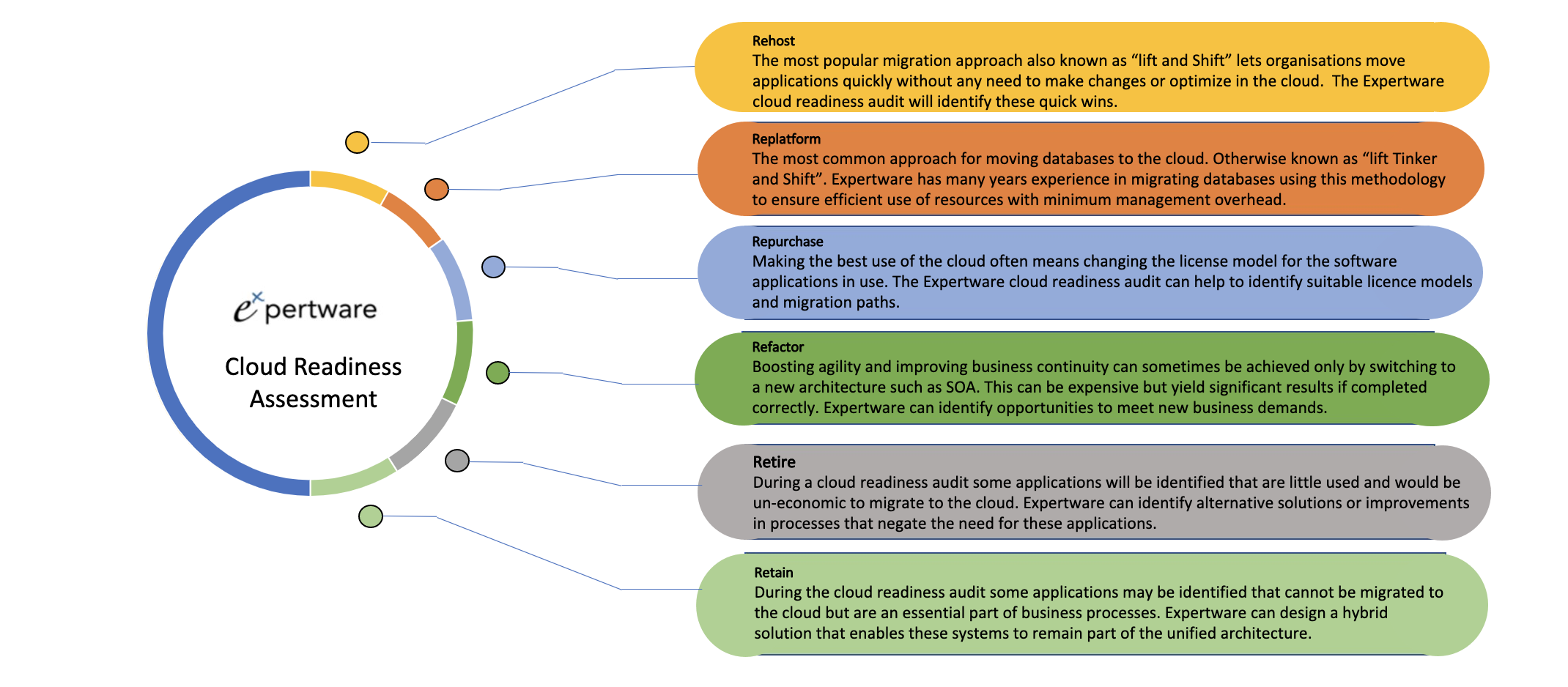 Our experience
With over 15 years of experience in the field of IT architecture and IT managed services, we are confident that we can help more of our customers migrate successfully to public, private, or hybrid cloud solutions.
As a Microsoft Gold partner with multiple accreditations including Cloud productivity and cloud architecture and with a wide range of alliances and partnerships in the cloud and cyber security arenas, we have the understanding and technical skills to deliver solutions that are tailored specifically for your business.
Our integrated operations centre approach ensures that the right skills are available throughout the process and that our skilled professionals will become a true asset to your IT teams.
Integrated Solutions
The Expertware Cloud readiness assessment is an integrated part of our IT management services framework aimed at ensuring our clients use of the cloud is aligned to their business objectives.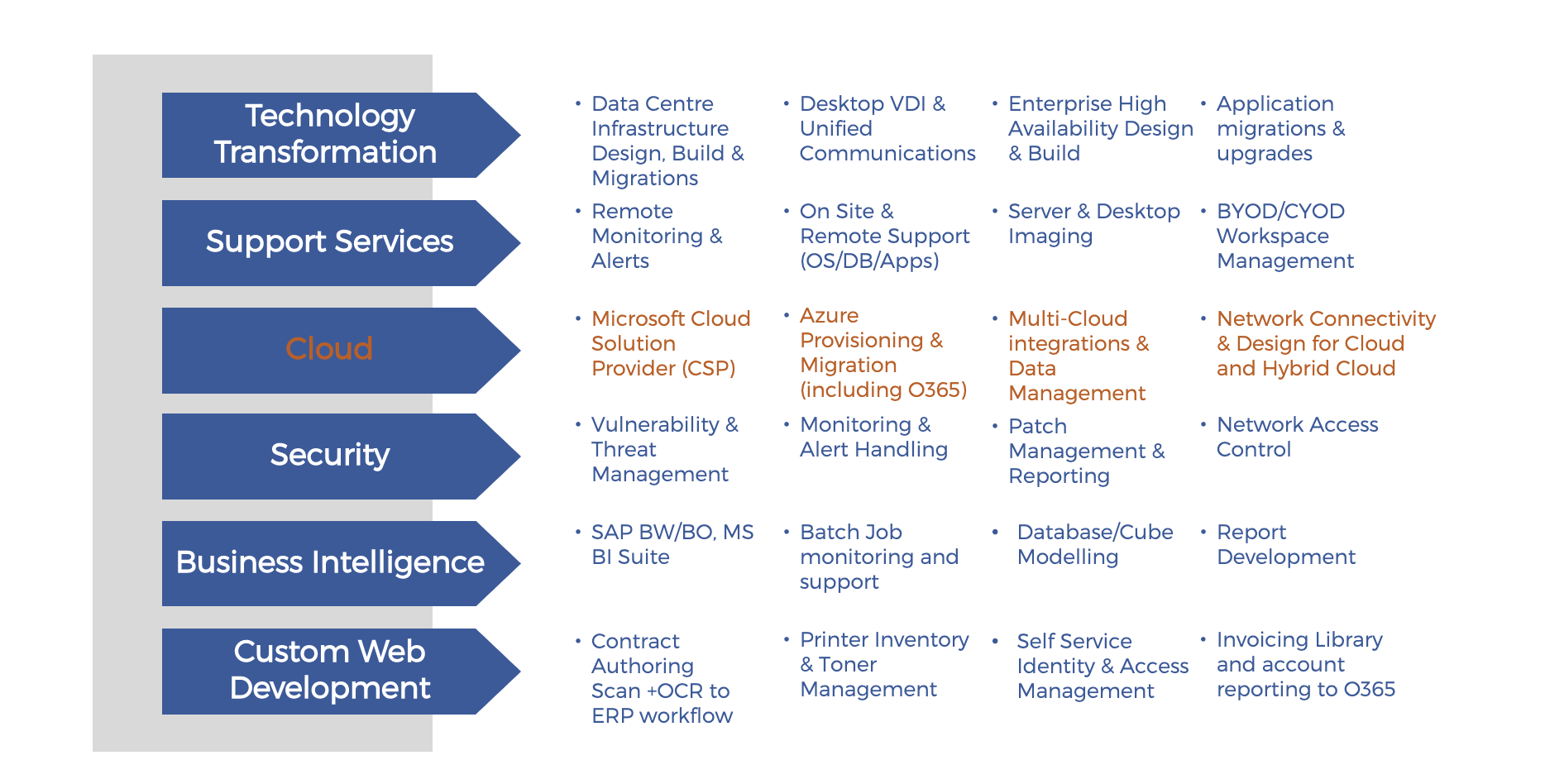 Our added value
True end to end management of your cloud implementation from assessment through planning to delivery.
Ongoing Cloud management services that are tailored precisely to your needs.
Strategic and practical solutions to help you plan and develop your IT solutions.
Cost efficiency combining near shore with onsite resources and eliminating overlapping roles through our integrated operations centre initiative.
---
Click on the link below to schedule a call with one of our subject matter experts.

Let's have a talk
Set up a meeting