Business context
Cloud Optimization and Transformation is the continual on-going process of monitoring and tailoring your cloud environment to ensure that it is performing efficiently and delivering or exceeding on the original business expectations and objectives for the cloud implementation.
Data from your cloud environment gathered through specific cloud and network analytics tools is used to constantly identify required tuning of the environment. Application and Database Architectures may need to be transformed in order to meet new and evolving business demands and the cloud architecture itself may need to be altered to better accommodate these developments as the cloud becomes the native IT architecture of the business.
Expertware, through its Integrated Operations Centre (IOC), has the skills and resources needed to monitor and manage cloud optimization which starts with a regular cloud Optimization assessment.
Our solution
Expertware can continually monitor all aspects of your cloud and hybrid cloud environment to ensure that it runs efficiently and securely and that it remains focused on the business strategy and objectives. A cloud optimization assessment is run periodically to generate cloud transformation initiatives based on real usage data.
Based on the Cloud Optimization assessments, Expertware can utilize a range of capabilities to optimize your cloud environment to efficiently deliver on your objectives.
Hybrid Cloud support based on years of Data Centre manangement experience.
SOC services through our Integrated Operations Centre.
Azure Monitoring and Application Insights. (Alerts, Metrics, Logs)
Business Continuity Solutions.
Line of Business Application automations.
Azure template development and implementation.
Customer experience improvement & Customer Empowerment
Cloud Analytics
Business Process Optimization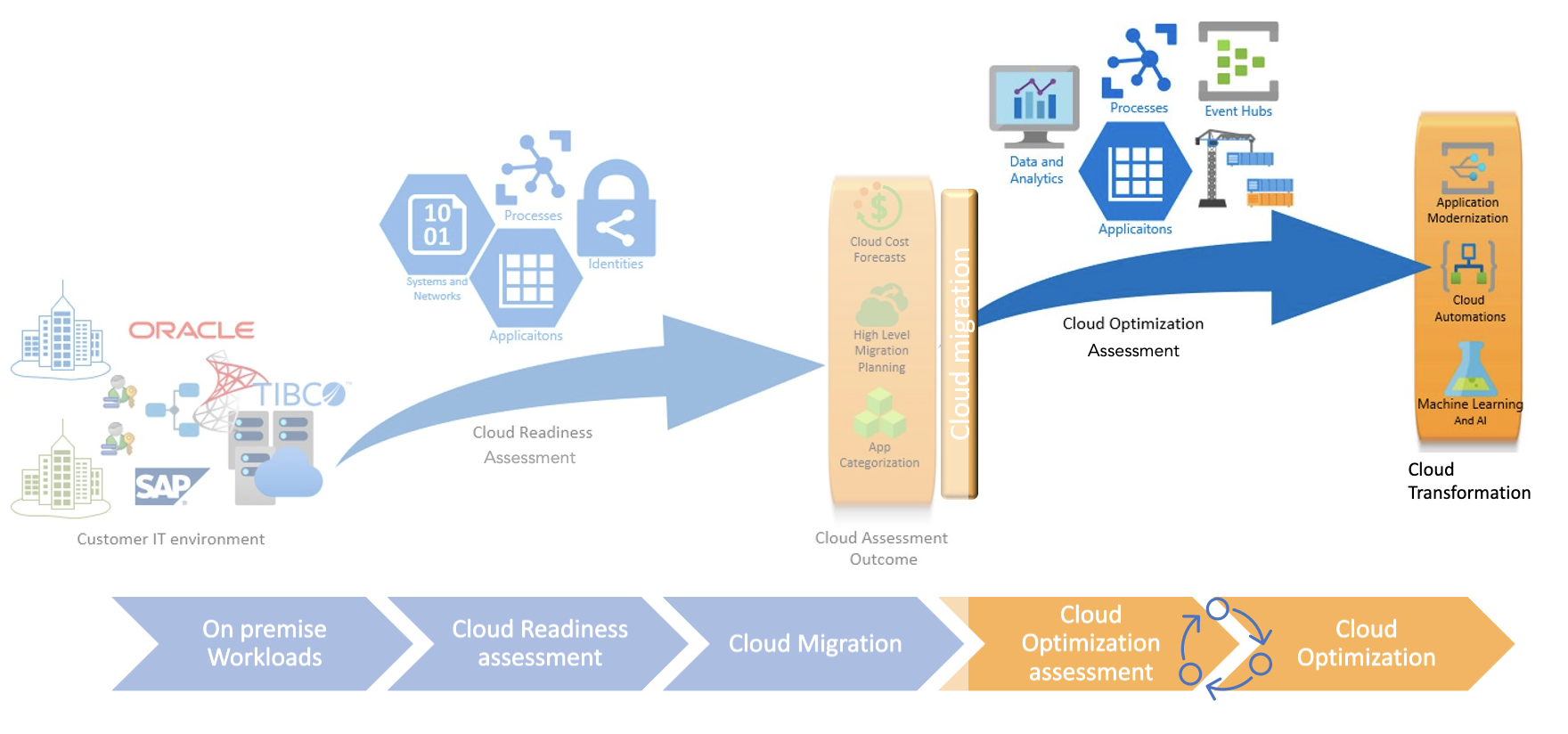 Our experience
With over 15 years of experience in the field of IT architecture and IT managed services, we are confident that we can help more of our customers migrate successfully to public, private, or hybrid cloud solutions.
As a Microsoft Gold partner with multiple accreditations including Cloud productivity and cloud architecture and with a wide range of alliances and partnerships in the cloud and cyber security arenas, we have the understanding and technical skills to deliver solutions that are tailored specifically for your business.
Our integrated operations centre approach ensures that the right skills are available throughout the process and that our skilled professionals will become a true asset to your IT teams
Integrated Solutions
The Expertware Cloud Optimization is an integrated part of our IT management services framework aimed at ensuring our clients use of the cloud is aligned to their business objectives.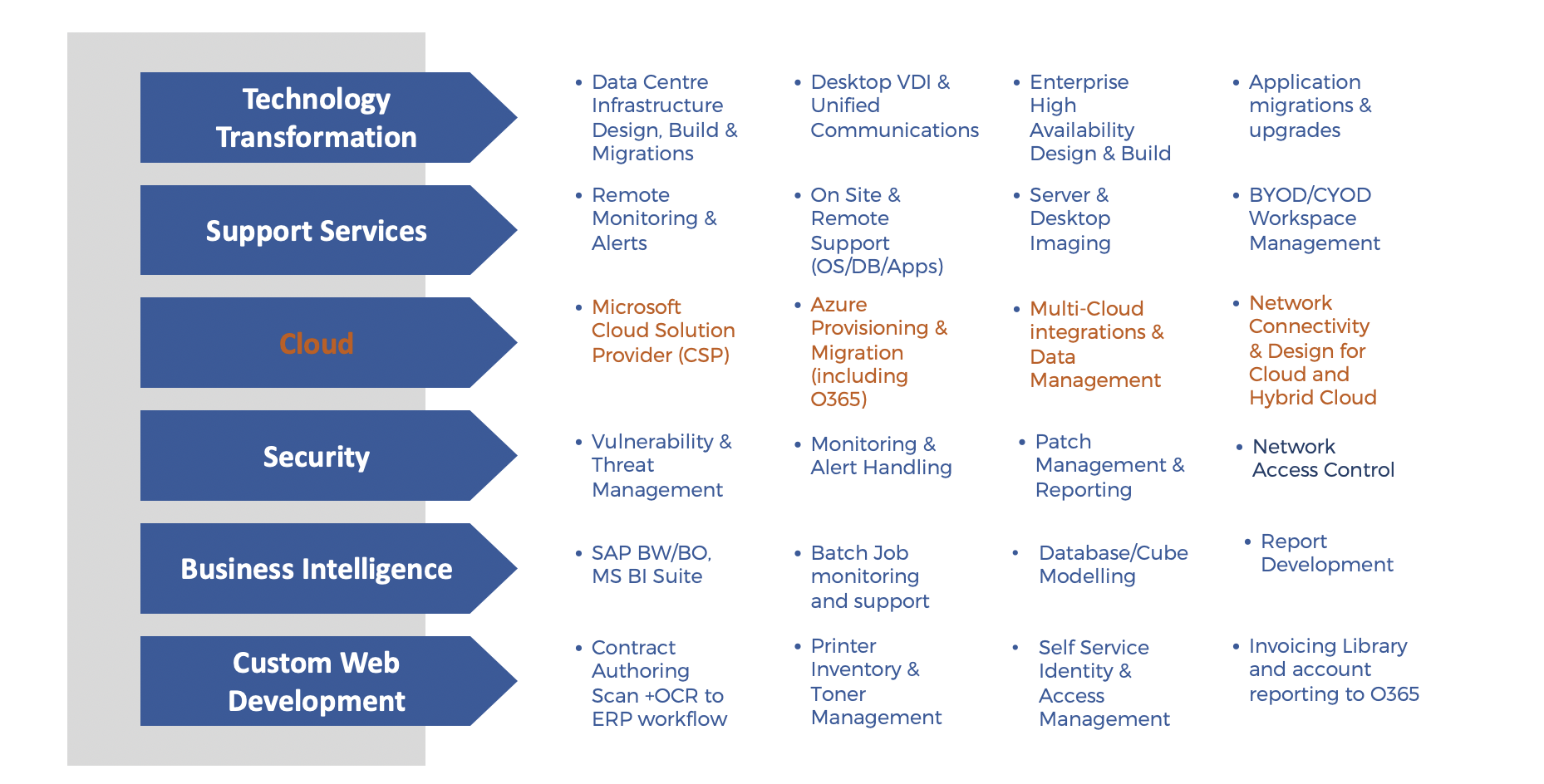 Our added value
True end to end management of your cloud implementation from assessment through planning to delivery.
Ongoing Cloud management services that are tailored precisely to your needs.
Strategic and practical solutions to help you plan and develop your IT solutions.
Cost efficiency combining near shore with onsite resources and eliminating overlapping roles through our integrated operations centre initiative.
---
Click on the link below to schedule a call with one of our subject matter experts.

Let's have a talk
Set up a meeting