With over 15 years of Enterprise IT exposure and excellence, we ensure the entire process of defining business continuity plans and deploying IT disaster recover solutions for large organizations.
Building datacenter IT infrastructure, deploying and configuring complex business applications (ERP, CRM, ECM) – all of these are represented by our professional team.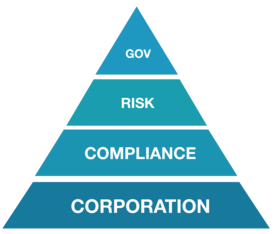 RSA Archer Installation, Configuration and upgrades
RSA Archer
Platform Administration
RSA Archer
Customization & Optimizations
RSA Archer Platform Administration
We offer a fully managed platform management service.
Expertware assigns a team dedicated to each RSA Archer platform implementation and ensures that customer's particular processes and IT landscapes are well documented and monitored 24/7.
Standard activities part of the service agreement
Managing existing data feed loads, adjusting and remediating where it needs.
Design, develop and run more data feeds (preferential data feeds, IT risk feeds, QA feeds, Process, and Policy feeds, etc.)
Administration for authorization: per application, per field, enforce/break inheritance, validate controls so we grant business users access to specific data records and fields.
Monitoring and remediation for RSA Archer platform services, performance, warning & errors.
Ensure report data accuracy (freshness) and workflow actions completion.
Design, develop solutions based on requests from Business Owners (authorization, data imports, small changes in applications).
Define and configure new reports, questionnaires (to map business processes with risks), forms, workflows.
Troubleshooting, investigating and correcting data feed errors.
RSA Archer Customization & Optimizations
Where is a need we can assist our customers to audit and optimize their implementations.
We've seen many times deployments where the pain-point was generated by a wrongly defined field, a missing data feed or an incomplete process mapping. The success of a RSA Archer GRC implementation has a strong dependency on the correct definitional of data relationships and authorizations.
We can bring to our customers our experience in mapping the business processes to ideal set of data fields, records and workflows.
Together we assess and identify if existing referential data and custom fields have been optimally defined. If we identify missing dependencies or wrongly assigned fields Expertware proposes remediation plans to update and improve the solutions (review / define calculated fields, records, applications, inheritance and field level security settings).
Make use of advanced features like cross reference between various RSA Archer data fields.
Activities performed based on audit findings:
Harness the power of Advanced Business Workflow to define and automate business processes for streamlining content management, tasks triggering, status actions, approvals.
Use Application Builder to map business requirements in optimal field types.
Develop or customize workspaces, applications, solutions, authorizations.
Design and develop custom reports, dashboards, workspaces.
Develop and optimize data feed integrations with other sources (Qualys, Syslogs, LDAP, ERP systems, QA systems, ITSM).
Use Workflow Process Designer to map business processes to custom workflows (checks, statuses, triggers, automated actions), define advanced workflow nodes.
---
Click on the link below to schedule a call with one of our subject matter experts.