Business context
Companies all sizes face an increase pressure to optimize their processes, to rip additional value out of their existing information flows and to differentiate from competition.
Traditional model relying on static processes in an manufacturing belt manner are not agile enough and don't deliver the intelligence necessary for the digital era and the expectation of pot millennial generation. ERP key areas are finance, operations, manufacturing , customer relationship , sales impacting the interaction between the company its suppliers and its customers.. There is an immediate need to digitalize, to offer customers / supplier role based web and mobile access , to boost employees working experience and to leverage technological advances lie business intelligence, machine learning and AI.
Major disruptors like Salesforce or Workday pushed companies into re-evaluating their existing CRM or HR solutions and some of them migrating part of their business processed to the SaaS alternatives. Such migrations were mainly because the obvious benefits like access form everywhere, modern UI, integrated mobile experience and sleek integration capabilities.
The aspects listed above persuade more and more companies to revisit their legacy ERP processes and modernize them. There is a need of strong partners like Expertware capable of providing a modern application support, identifying areas of improvements, delivering vendor independent functional and technical roadmaps based on your existing situation and assisting you getting strategical milestones implemented.
Our application support relies on heavily automated technical support and business processes (OCR, RPA-BPA, BI continuous information gathering ).
Expertware cross technology and application experience positions Expertware as a solid supplier for SAP application support.
Our experience
With more than 100 years cumulated experience implementing, customizing and supporting large SAP enterprise deployments we are confident that we offer a competitive and broad solution to maintain and optimize SAP landscapes of our customers. We have been involved since early SAP days having completed many implementation on various platforms Unix, Microsoft for some of them being in the firsts roll-outs
Functional: FICO, MM, SD, HR, PS, Ariba
Technical: ABAP, BASIS, EP, PI, FIORI
ECC 6.0
ARIBA
Solution Manager
Fiori
BW/BO
Enterprise Portal
Our services - Expertware SAP Competence Centre
Application monitoring (24 x 7)
We configure proactive monitoring and tuning as centralized solution manager dashboards and cockpits ensuring resolution of potential problems even before any incidents are logged by the end users. Our Basis team identifies the potential points of failures, gather log data and set alerts based on criticality.
We have extensive experience to manage complex SAP landscapes with multiple integrations:
Enterprise Portal aggregating content form KM, ECC, BW, CRM , GRC
Fiori Mobile apps for ESS/MSS, FICO AR/AP
SAP PI/XI interfaces to customers/suppliers, to exchange master data to/from other applications (Project Management, Service-Now / Jira, Salesforce and many others )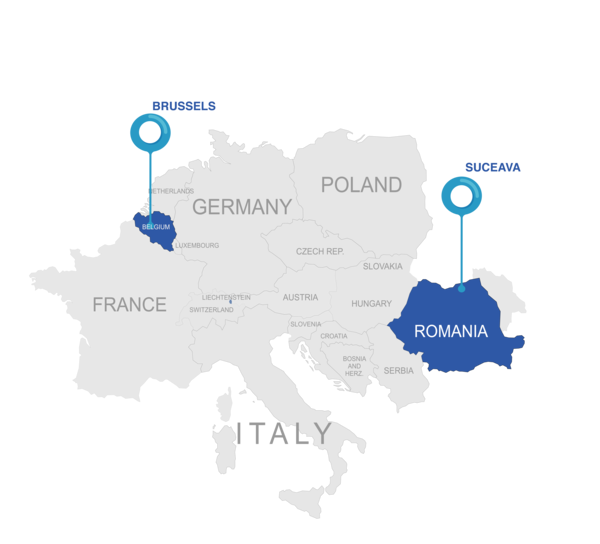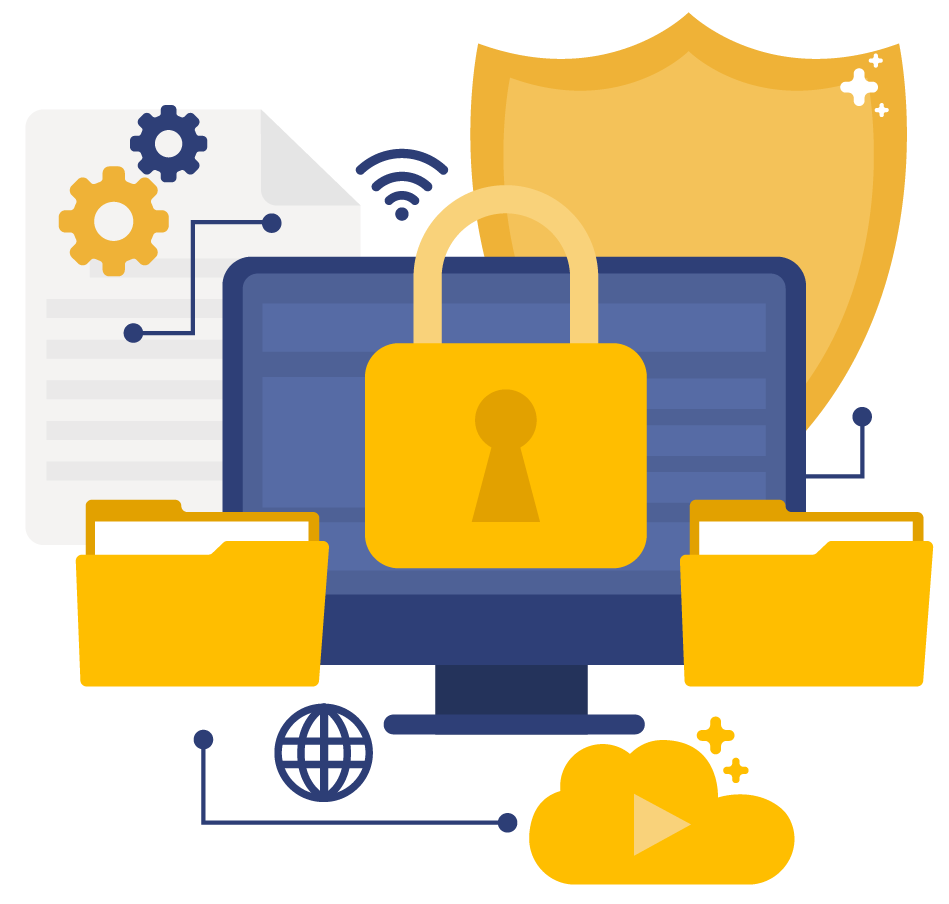 System administration Basis & Security (12 x 6 + on call)
Provisioning and technical operations (system copies, new instance creation) for customer's SAP systems.
Perform technical maintenance for all SAP instances: implement kernel and component updates, apply technical systems notes. We assess monthly SAP support packages and notes and advice/log change requests for our customer based on the criticality.
Provide operational activities: coordinate Microsoft and SAP patching, ensure backup completion, ensure SAP instances availability, perform system maintenance required for patching.
Maintain system connections (RFCs, HTTPs) and ensure system jobs completion, troubleshoot and remediate when need is considering potential impact to satellite systems.
Implementation of Early Watch sessions (every 6 month), discussion and definition of the follow up's due to Early Watch Report or Alerts and including the implementation of the recommendations of Early Watch Report.
Read more
Configuration for SAP router ad SAP support connections.
Configure and manage Transport landscape, create and deliver TA requests.
Configure and maintain user authentication, SSO (AD integration, ADFS federations), 3rd party federations (ADFS relay parties, Azure AD connect).
Perform SAP security activities: user roles and profiles management, firefight management integration with GRC), perform regular scans across users & roles to detect potential risks.
Our team covers both technical patches for stability and availability as well as functional enhancements.
As standard activity we perform regular security patches for the OS and SQL components if desired. By doing so we ensure that the implementation and eventual reboots do not affect any of the business processes relying on communication among multiple systems and applications
Read less
Application Support (12h x 5 days )
Incident management, Problem Management, Service Requests and release management for the following modules: FICO, MM, SD, HR, PS, Ariba, GRC.
Second functional level support for: Accounts Payable, Accounts receivable, Controlling, Integrated planning, Supplier relationship (Ariba) , HR (HCM), SD and MM, GRC.
FI/CO: template definition or new company codes, normalization for chart of accounts, FI master data management, CO master data management, customization (attributes, methods, forms, screens, reports)., reconciliation, automating payments and clearing, automatic bank statement processing
BI: End to end profitability tracing: from CRM opportunity to Sales order and cost assignments
Master Data Management: customer/supplier/material master data synchronizations ERP - ITSM apps - LOB apps
Yearly Implementation and configuration (SPRO) for legal patches (HCM).
New countries rollout based on the existing SAP template and processes.
Our unique values
Experience: Successful execution for 50+ ERP implementations, multiple countries (EMEA, APAC), legislations
Highly skilled: functional + technical skills + innovation.
Internal controlling: process ensures accuracy of the digital data, signals when additional attributes are required for end-to-end "Record to Report" reconciliation and BI reports .
Innovation: optimize repeating processes eliminating the risk of data inaccuracy and delays
Positive: can do attitude, accepting and completing difficult and complex challenges.
Cost efficiency: combining near shore with onsite resources and eliminating overlapping roles .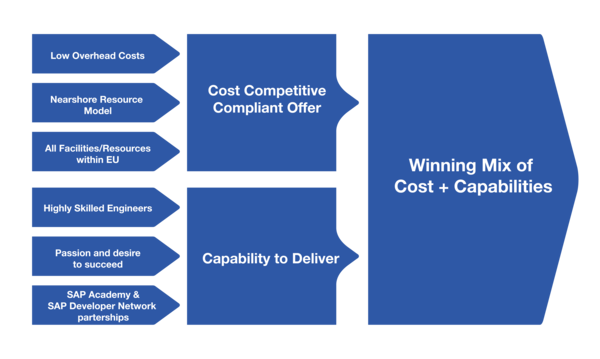 Contact us if you struggle with keeping your systems and applications up to date, having troubles to implement new features, if you have slow or incomplete processes, if you feel that your L1/L2 support is obsolete, not flexible nor proactive.
---
Click on the link below to schedule a call with one of our subject matter experts.

Let's have a talk
Set up a meeting